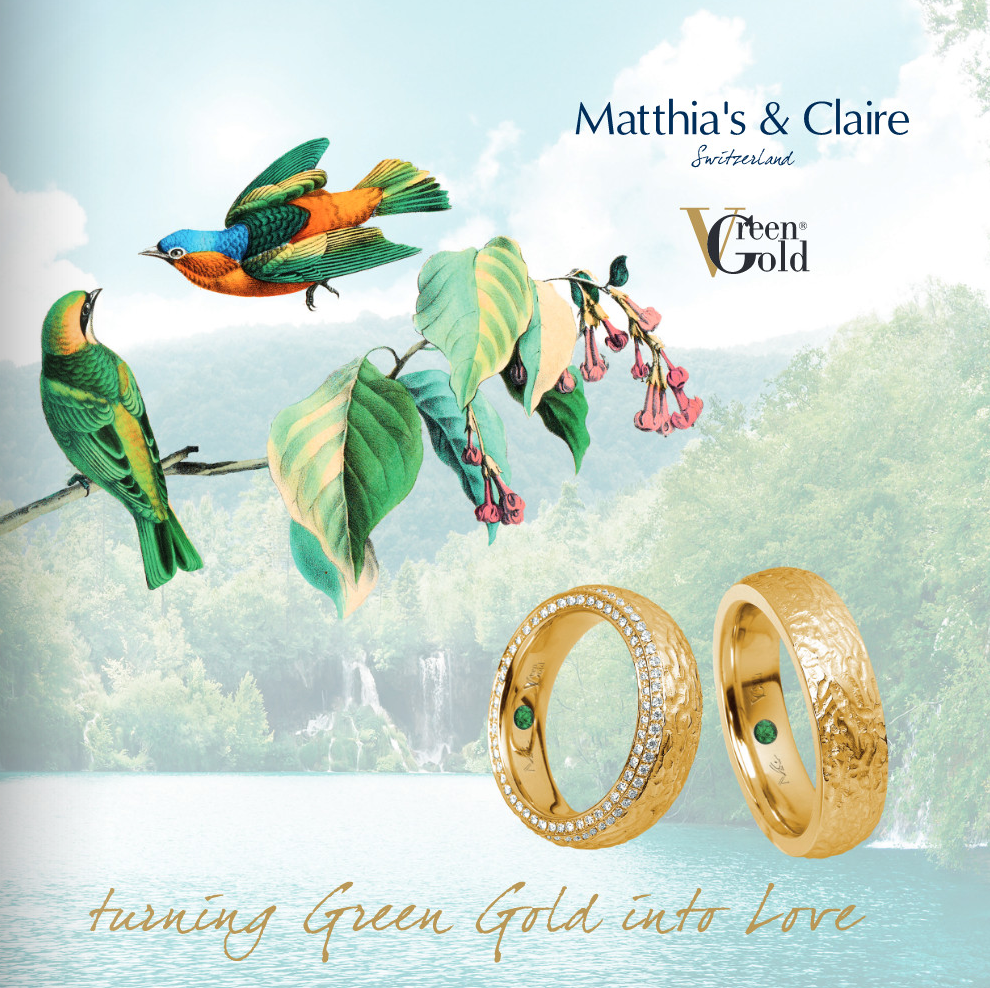 OUR SUSTAINABILITY PLEDGE
The VALCAMBI GREEN GOLD LABEL is a copyright of the Swiss refinery VALCAMBI SA and ensures that sustainability criteria have been met throughout the entire gold production chain. Matthia's & Claire are proud to be the first and only jewelry manufacturer in Switzerland (as part of its parent company, Orexport) to be able to work with such a premium, responsibly-sourced precious metal.
VALCAMBI GREEN GOLD is fully traceable from the mine to the delivery of the refined product, separately processed and never combined with any other gold. Matthia's & Claire have been approved and certified by Valcambi to purchase and utilize Green Gold in its fine jewelry production.
The intricate process from mine through design production involves the following steps:
The Green Gold Doré is ethically mined, certifying the respect for human rights, an adherence to social good, and uses environmentally advanced extraction methods

Once the gold arrives to the Swiss refinery, the refining process is painstakingly managed as a separate entity from standard refining, ensuring its purity

The entire process is audited by an independent supervisor who oversees and guarantees the production standards of Green Gold, issuing a final inspection report
Matthia's & Claire values ethical and environmental sustainability practices and has pledged to integrate all of its fine jewelry production to Green Gold in an effort to leave the world a better place.